A Professional Building Permit Expediter You Can Rely On
We are a family owned and operated company and have been in business since 2003, which gives us combined 60 + years expediting, recording and permitting services. Currently our daily coverage area consists of Miami-Dade north through Brevard County and covers entire Tampa Bay area. Gulf Coast Permitting's name is well known and respected throughout our entire coverage area.
We accept and encourage architects and engineers work from all over the United States and work with several on a continuous basis. With our staff of 10 plus associates Gulf Coast Permitting is one of the largest expediting services in the State allowing us to offer quick service and prompt reaction to client requests. Gulf Coast Permitting demonstrates constant dedication to our clients by providing easy access to our CEO and executive staff as well as assigning each client a P2 personal representative. Each client rep has a minimum of 1 year, multi-county permit expediting experience. Our client reps support your staff with continuous training and guidance throughout the permit process and allow you a direct link to the company, 24 -7.
We customize our service to meet the individual needs of our clients. Also offering: permit package assembly, permit expediting, tracking, fee-pay, even contractor registration and consulting services. The entire workforce of GULF COAST PERMITTING enjoys and cultivates a close and comfortable relationship with virtually every municipality as well as with our clients and their staff.
As our expediters visit a multitude of municipalities every day, enabling us to track and provide updated, current permit status almost daily. Gulf Coast Permitting offers an expense account system that alleviates the time consuming task of writing, tracking and balancing a large volume of checks.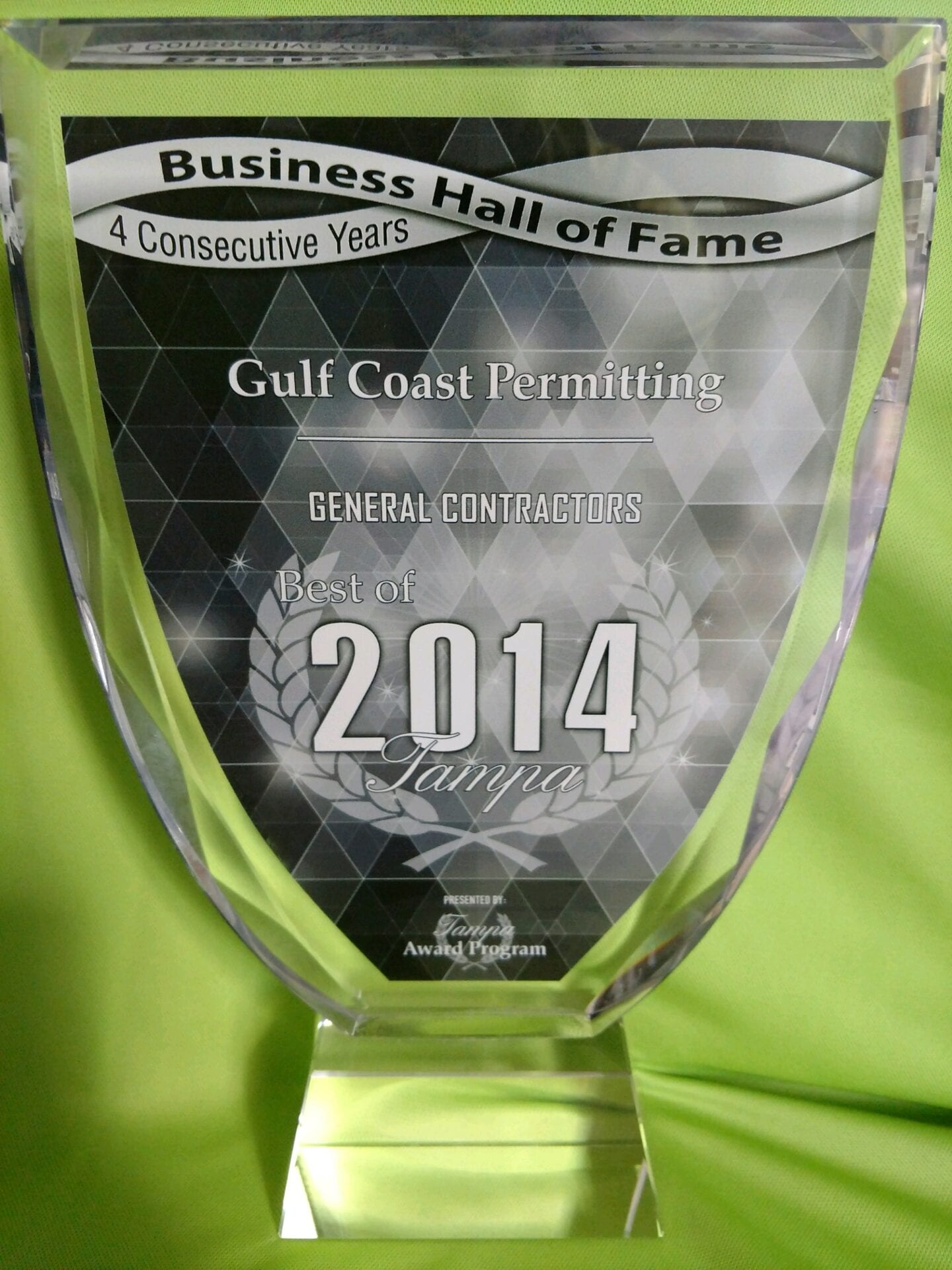 For the fourth consecutive year, I am pleased to announce that Gulf Coast Permitting has been selected to the Business Hall of Fame in the General Contractors category by the US Commerce Association (USCA).